Xump 2 ~Back To Space~
PC-Engine adaptation of the Megadrive homebrew of the same name. The game is closer to the AE version than the normal one.
I was bored during the 2nd containment, so i decided to learn how to code with HuC. It started as a HuCard game, but ultimately I switched to Super CD-ROM².
Note : it is a Super CD-ROM² game, you need the System Card 3.0 to make it run.
Download
Features
128 levels
Password system
320x224 resolution
Specifications
Screenshots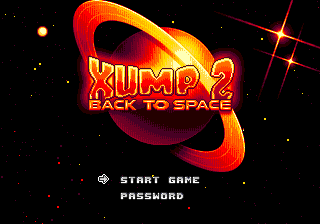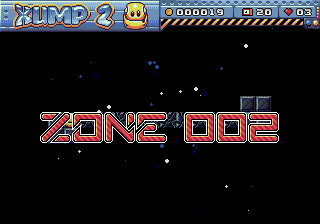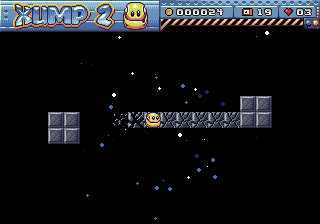 Credits
Special thanks to Touko
Overview
Your main task is to clean all dissolving tiles on several single-screen levels by simply stepping on them, one by one. Few fields are secured with mines and need a double tap. Mines can be blown up when passing by or disarmed by Xump when staying on this specific field for a short moment. Certainly the mission sounds easier than it will be.